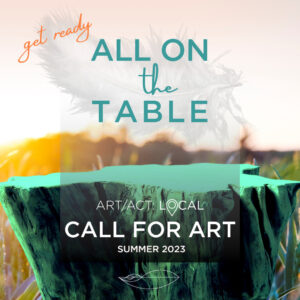 ART/ACT: LOCAL
"All on the Table"
Submissions now closed.
On view: June - September, 2023
Opening Reception: Wed, June 21

A juried exhibition featuring activist art by 4 emerging or mid-career artists grappling with issues of food, justice, action, and the environment.
Authored by José González, founder of Latino Outdoors and Outdoorist Oath, and co-authored by Brower Center staff.