On view: March 10 - June 8, 2023
Opening Reception: Fri, March 10, 6-8pm
What happens when impassioned high school teachers from polar ends of the United States combine to inspire the next generation of environmental artivists?
When North Platte (Lincoln, NE) and Skyline High (Oakland, CA) teachers met in May 2022, sparks flew. What their students created after learning about each region's unique ecology and groundwater challenges will leave you breathless.
Since 2017, the Art/Act: Educate program empowers educators and students to work across disciplines, learning creatively and collaboratively to inspire the next visionary solutions to address our changing future.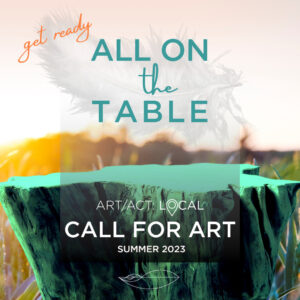 Submission deadline: Jan. 30 by 5pm
On view: June - September, 2023
Opening Reception: Wed, June 21

A juried exhibition featuring activist art by 4 emerging or mid-career artists grappling with issues of food, justice, action, and the environment.
Authored by José González, founder of Latino Outdoors and Outdoorist Oath, and co-authored by Brower Center staff.