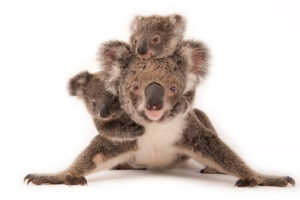 September 20, 2019
5:30 - 7:30 pm
Led by National Geographic photographer Joel Sartore, the Photo Ark aims to document every species living in the world's zoos and wildlife sanctuaries, inspire action through education, and help save wildlife by supporting on-the-ground conservation efforts. Come to the exhibition opening and hear Sartore's dynamic presentation in person. You don't want to miss it!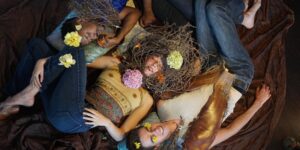 October 13, 2019
6:00pm
The 
Brower Center
 and 
Inferno Theater
 are pleased to present 
Metamorphoses, 
adapted by Giulio Cesare Perrone from Ovid's masterpiece. Six people go to the forest to plant some trees and save the earth. They discover a fantastic world populated by animals, plants, live music and mythical creatures.The result is a spectacular, dramatic, clever dialogue between mythological creatures, humans and animals about the future of all life on our planet. Together they discover that they are on an epic quest to save the ecosystem, and ultimately themselves, from extinction. Metamorphoses takes on interrelated environmental issues such as evolution, its effects on different species through natural selection, and its effects in response to human interaction/habitat loss. Nature, in the form of the character Gaia, uses her forces and power to counter human damage to the ecology of the planet and to other species. The result is a dramatic, ferocious dialogue between mythological characters, humans, and animals, exacerbated by the manner in which humans relate to and treat the ecosystem, and with nothing less than the future of all life on the planet at stake. Design elements for the show will incorporate natural, sustainable, and recycled materials. Doors will open at 6pm with performance beginning at 6:30pm.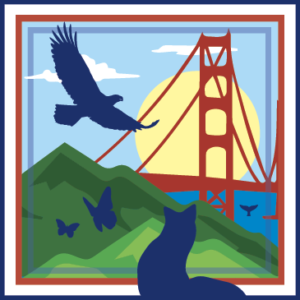 November 5, 2019
6:00pm - 9:00pm
An evening of films, speakers and discussion on the effects of climate change on local birds, marine life and terrestrial animals. How will changes in our climate affect local animals right here in the Bay Area? We'll open the doors at six so you can speak with members of local conservation groups and learn more about what they are doing locally to mitigate the effects of our changing climate. At 6:30 we'll be screening a number of films including the "Edge of Extinction" video series which focuses on threats to species right here in the East Bay. At 7, Bay Nature will moderate a panel discussion featuring Dr. Jeffrey Dorman, the Executive Director of the Farallon Institute, Dr. Morgan Gray, Conservation Analyst from Pepperwood Preserve, and Dr. Sam Veloz, Climate Adaptation Director from Point Blue. This promises to be an evening filled with the latest information on the challenges and opportunities which wildlife in the Bay Area are facing, what's being done to help them adapt, and what you can do to help.