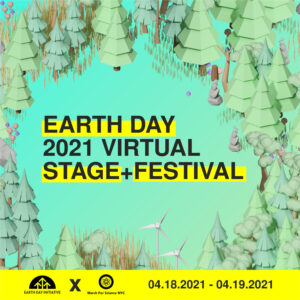 April 19, 2021 - April 19, 2021
9:00am - 4:00pm
We're excited to join Earth Day Initiative and March for Science NYC for the Earth Day 2021 Virtual Festival to make sure 2021 is a year of real and powerful action for climate action and environmental justice. The setting is not a normal "Zoom Room" but an amazing interactive space styled like a 1990s video game! RSVP to join the big virtual event, meet fellow activists, and connect in real time with dozens of environmental organizations and climate campaigns.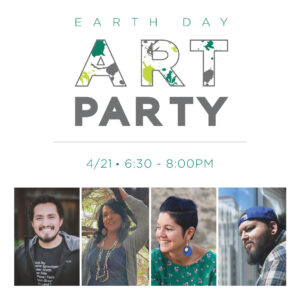 April 21, 2021 - April 21, 2021
6:30pm - 8:00pm
On April 21st, the Brower Center and friends are hosting a community gathering of artists and environmental enthusiasts - yourself included! Three artists of different mediums will be sharing performances of their work, and then participants will jump into breakout rooms with the artist of their choosing to make a creation of their own. Everyone in attendance will be able to turn on their cameras, talk to the artists, and share their new work if they feel so inspired. The event is
MC'ed by José Gonzalez of Latino Outdoors and features the artists Amanda Machado, Carla Marie Munoz, and Claudio Rodriguez.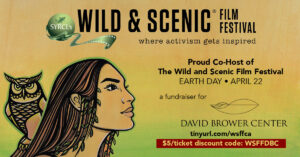 April 22, 2021
7:00pm
To celebrate Earth Day 2021, we will have a virtual live screening of the Wild and Scenic Film Festival which usually takes place in the Brower Center's Goldman Theater. This showcase is a premiere event that tells extraordinary stories of local and global frontline communities fighting for environmental justice and restoration. Learn more about the films being shown this year at the link! After the live event on the 22nd, all films will be available on-demand from April 23-27. Use DBC's special discount code for $5 off your ticket price (and proceeds will go to DBC!) Code: WSFFDBC