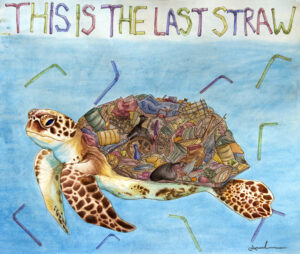 July 12, 2019 - July 31, 2019

The 2019
Youth Poster Contest
 will be exhibited at the Brower Center as a pop-up in conjunction with
Art/Act: Youth
. This annual contest provides a public platform for Marin County youth ages 12-18, who are invited to design a poster that communicates their hopes and concerns about social justice, climate change, immigration, women's rights, firearms regulation, gender/sexual orientation, discrimination - and other issues important to them. The Youth Poster Contest is on view as a pop-up exhibition in the Brower Center's Kinzie Room, adjacent to our Hazel Wolf Gallery.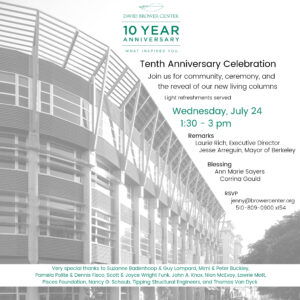 July 24, 2019
1:30 - 3 pm
Free - Please Join Us
Join us for community, ceremony, and the reveal of our new living columns! Hear from Executive Director Laurie Rich and Berkeley Mayor Jesse Arreguin, and witness the (re)blessing of the Brower Center by Ann Marie Sayers, a Costanoan Ohlone, and Corrina Gould, a Chochenyo and Karkin Ohlone. The speaking program begins at 2:15 pm and light refreshments will be served.