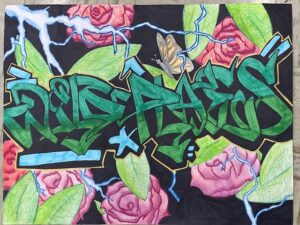 February 21, 2020
5:30 pm - 7:30 pm
The David Brower Center is pleased to present Art/Act: Youth - Wild Places, our annual exhibition showcasing work by Bay Area high school students examining the intersection of environmentalism and art. The chosen body of work explores the importance of connecting to wilderness in order to more fully appreciate, understand, and protect our natural world. This exhibition underscores the Brower Center's vision to nurture young environmental artists by fostering a community that supports and inspires their work, with the ultimate goal of empowering the next generation of changemakers.
Join us on February 21st for the free opening reception, featuring performances by
Youth Speaks
. Student artists, friends, and family are warmly encouraged to attend and join the celebration! Participating schools are Richmond, Berkeley, and Skyline High Schools.
Art/Act: Youth is made possible through the generosity of the Berkeley Civic Arts Program & Civic Arts Commission, Dharma Merchant Services, Swanky Catering & Events, and the Nancy P. and Richard K. Robbins Foundation.
Photo: "Wild Places" by Gustavo Ochea, Richmond High School.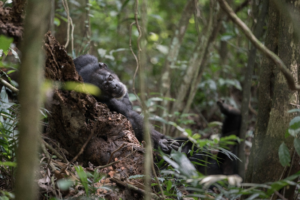 March 25, 2020
7:00pm - 8:30pm
The David Brower Center is proud to present "Cries of Our Ancestors", a short documentary film telling the story of the peaceful coexistence between humans and chimpanzees in Guinea, West Africa - and the way that bauxite mining (for aluminum) now threatens to destroy the home of both. Conservationists Dr. Rebecca Kormos (Global Wildlife Conservation) and Mamadou Saliou Diallo (Guinée Écologie) unite with award-winning filmmakers Kalyanee Mam and Chris Brown to create a short film documentary about the unique and profound relationship between chimpanzees and the people of Guinea. Guinea has by far the largest number of chimpanzees in West Africa because people have lived side by side with them and protected them for centuries. Rebecca and Kalyanee traveled across Guinea to speak with local communities, gathering stories about people's kinship with the chimpanzees and documenting how chimpanzees, forests, clean water, food security, and people's livelihoods are intertwined. Sadly, threats are looming. People and chimpanzees are being pushed out of their homes by bauxite mining, precious metal resource extraction and hydroelectric power projects. Once sharing the same water sources and fruits of the land, people and chimpanzees now struggle to survive in areas where mining is underway. Cries of Our Ancestors weaves the myriad voices of the Guinean people, providing poignant testimonies about the interconnectedness of life and the unfolding crisis.