What does it mean to be connected to the land that holds us and life on this planet—along with the imperative to protect it? The 2022 Art/Act: Local—This Land exhibition featured 4 jury-selected artists exploring our intrinsic connections to the land—from the ecological to the sacred. These expansive perspectives reveal how land connects us to each other, to time, to place, and to how we live in relationship to it.
This Land was on view Jun. 9 – Sept. 15, 2022
BANNER DESIGN: NAIRA DIPTEE
The selected artists display an interdisciplinary approach layered with experiences and identities as rich as soil,
as varied as the landscapes that inspired their work. May they expand your relationship with land and all it holds.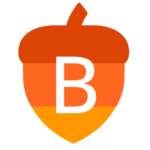 Made possible via the generosity of Beneficial State Bank, Berkeley Civic Arts Program 

& Civic Arts Commission, the Alameda County Arts Commission, and many supportive individuals.
On Opening Night, June 9, 2022, a dynamic dialogue transpired among the artists, moderated by José González.
At turns hilarious, poignant, and raw—delve into their insights and processes.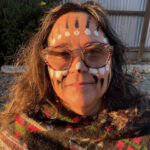 KIM ANNO (she/her) is an artist/filmmaker showcasing nationally & internationally, centering on cultural resiliency in climate change. Editing ¡Quba! a documentary on the LGBT Movement in Cuba (@docnyfest selection), she is the Fall 2022 Holt resident artist at Stanford, and Vice Chair of Berkeley's Civic Arts Commission.
NICOLÁS FRANCISCO COLÓN (he/his) is an established mid-career multimedia artist from San Francisco, CA, with his most recent solo shows in NYC, Paris, and Mexico City. Through varied techniques, he explores questions of authorship and history. He is Creative Director at Latino Center of Art & Culture.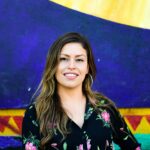 NATALIA NEIRA (she/her) is a cultural worker and strategist, co-creating a more just and joyful world with communities seeking liberation. Utilizing an equity-based framework, Natalia leads La Peña Cultural Center as their Executive Director, focusing on culturally authentic ways to create systemic impact.
LUÍS CAMPOS-GARCÍA (he/his) is a multidisciplinary artist and migrant from Mexico City creating worlds of fantastic creatures from Mesoamerican / Mexican culture, street art, cartoons, globalization, and everyday life. Luis is the Arts Education Director/Arts Director at Sol Collective in Sacramento, CA.
The Call to Artists was expansive in geography and community—leading to a breadth of submissions that was, well, a breath of fresh air. It went beyond the traditional reach of the Bay Area to include all of Northern California, as well as communities outside our traditional reach—to support a blooming of new relationships between artists and the Brower Center.
Land connects us—to each other, to time, to place, and most importantly to relationship and values. More than a physical place, land holds layers of our being—from the ecological to the sacred.
A land supported in its regenerative cycles holds thriving biodiversity. A land where humans play a responsible role of reciprocity holds sustainable thrivability. A land where we are in relationship to human and non-human kin holds the past and the future of possibility and community.
A land valued—beyond its utility—holds spiritual strength, and more.
Land—whether in vast stretches of "protected areas" or small pockets of nature in urban landscapes—invites us to reconnect, to rebalance, to remember.
It invites us to create and be inspired. It can invite us into spaces of intimate appreciation, as much as places of vast awe and wonder.
These spaces and places are where we reinforce our intrinsic connections to the rest of life on our planet. It restores us, calms us, entertains us, inspires us—it grounds us.
All this is crucial to tackling our systemic environmental challenges, especially climate change. We invite you to motivate people to action—to create, envision, challenge, and unite others—through the power of your art.
To all who applied, you opened our hearts and expanded our minds to new perspectives.
Jurors painstakingly combed through 130 entries to select 4 artists.
Thank you! Congratulations all!
SUPPORT COMMUNITY & WITNESS EACH OTHER'S WORK
how does land hold you?
How do you hold the land?

Land protects us, just as we strive to protect it.
How can you enter into reciprocal relationship with the land and all the layers of you it holds?