Today's youth are crucial in the fight for ecological justice, as evidenced by the many young climate activists pushing for change.
Art/Act: Youth – Plastic Rebellion unleashes their frustrations on the plastic pollution crisis. As the inheritors of our environmental challenges and injustices today, these youth artists have original and provocative messages for us all. 
Come to be humbled, activated, and instilled with hope for the future.
The Brower Center's Art/Act: Youth program nurtures young environmental artists by fostering a community that supports and inspires their work—to ultimately empower the next generation of changemakers. Learn more.
Exhibition was on view Mar. 20 - Jun. 2, 2022.
Driven by climate concerns, these artists urge us to refuse plastic, fight for better policy, and keep our oceans clean.
Student artists range from 9th - 12th grades at Berkeley High, Skyline High (Oakland), and Richmond High Schools.
From Beginning Art, Graphic Design, Illustration, Art and Chemistry—artists are led by Deryk Hudson, Gabriel Berent, Jamie Treacy, Rachel Kantor, Brian Wilson, and Conor Carroll.
Using arts-based research & interdisciplinary learning, educators push students beyond creating art for art's sake to see their work as powerful tools to motivate change.
Co-founded in 2017 by Laurie Rich & Kimberley D'Adamo Green—Art/Act: Youth grew to 7 classes, 6 teachers, and over 100 students across 3 schools and cities.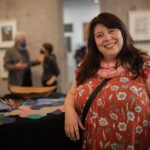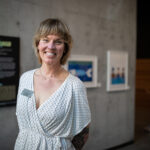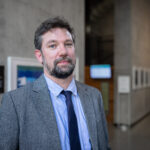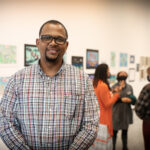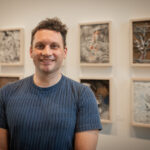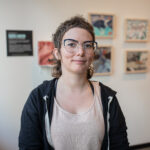 From L>R: Kimberley D'Adamo Green, Laurie Rich, Gabriel Berent (Berkeley HS), Deryk Hudson (Richmond HS), Jaime Treacy & Rachel Kantor (both Skyline High)
Made possible through the generosity of
the Berkeley Civic Arts Program & Civic Arts Commission, Rich Robbins, EBMUD, and many supportive individuals.
HELP LAUNCH A VIRTUAL GALLERY & TOUR
As other schools clamor for 24/7 access—your tax deductible gift could inspire
communities and youth fighting plastic pollution in their own hometowns.
Help us meet a $5k match, so everyone everywhere can be motivated by
 every work and statement from all 100 artists.
Héctor Muñoz Guzmán established his artist identity the day he saw his works exhibited here.
He was a high school student of Kimberley D'Adamo Green then
—finding solid confirmation in the Art/Act: Youth program in 2017.
DON'T GET DOWN. GET OUTSIDE!
Fighting plastic pollution can often feel heavy. These local groups are ready
to help you tap into the joy of the outdoors—just a park, hike, or surf ride away.

Channel your passion into real change! Urge both industries and individuals to refuse, reduce, reuse, and recycle single-use plastics.