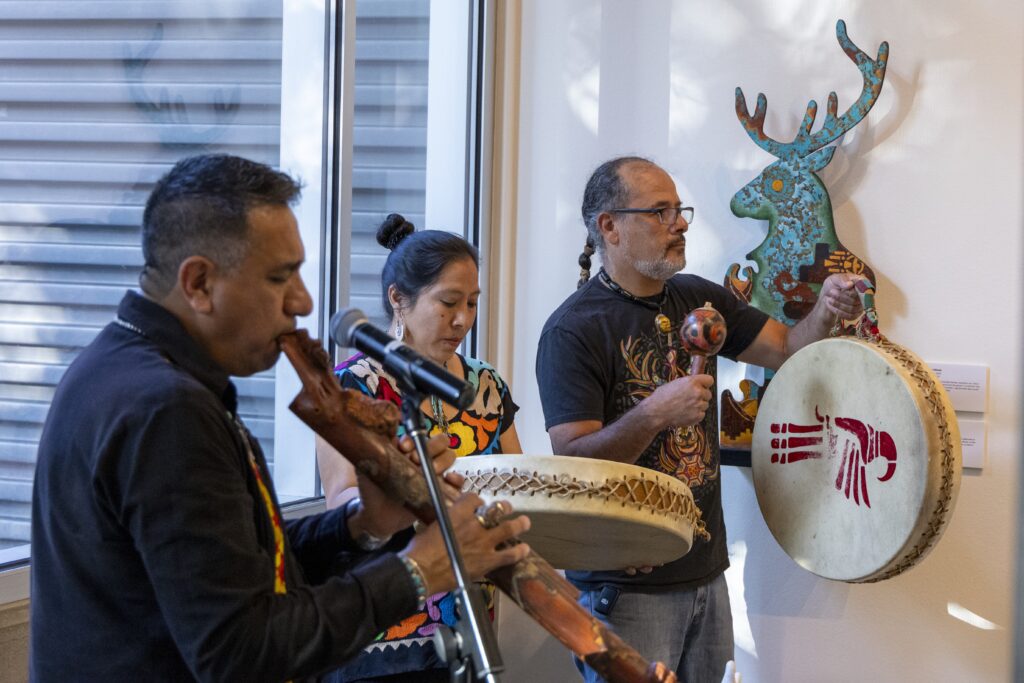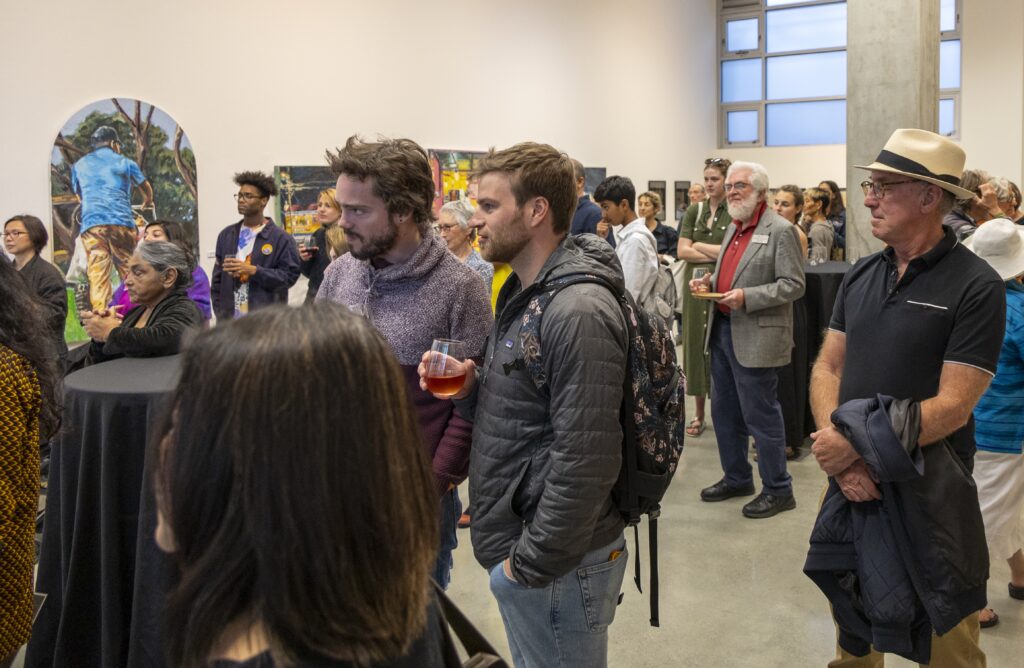 Human food systems—how we produce, consume, and enjoy food—have an enormous impact on our planet. The 2023 Art/Act: Local—All On The Table exhibition features four jury-selected Northern California artists engaging with the rich topic of food. Their works present expanded visions of our relationships with what we eat each day: as something that connects us to one another and as an expression of how the earth nourishes us.
June 21 - September 14, 2023

We have a deep ancestral relationship with food—a direct connection to the land and environment.
This can seem detached and complex in modern times through human systems that layer separation. We forget that our seemingly casual food choices have enormous impact.
How can food provide not only sustenance but also intimate, intricate portals back to the land and environment?
Food is also familial connection to each other—woven into culture and community through what we cook and concoct. It expresses not only what we find tasty, but also what we value and prioritize. How can food be more than something we individually consume, an expression of care as a community?
How is food part of our systemic interrogations that ask "what's on the table" and "who's at the table?" How do we cultivate not just what feeds us through extraction, but what nourishes us in restorative relationships with the land and each other?
For the food we put on the table is both a product of people and planet.
In increasingly fragmented and unjust social and ecological systems, our food invites us to envision healthier relationships between the environment and each other—and challenges us to act accordingly. 
Made possible via the generosity of Beneficial State Bank, Berkeley Civic Arts Program  
& Civic Arts Commission, the Alameda County Arts Commission, and many supportive individuals.