Leadership
LAURIE RICH

Executive Director
With a background of over 20 years in the private, corporate, and nonprofit sectors, Laurie brings a wealth of experience and depth of knowledge to directing the Brower Center. A Brower Center stalwart since 2010, Laurie has overseen the conference center, facility management and served on its executive leadership team. After a wide-ranging career, from managing gaming conferences at the Moscone Center to planning gala parties for a SOMA nightclub, she sought a return to the change-making nonprofit sector. Since joining the Brower Center team, Laurie has found it to be the perfect combination of her love of building community and leading a organization dedicated to inspiring change. The Hazel Wolf Gallery also has a great floor for her other love—tap dancing.
Events Team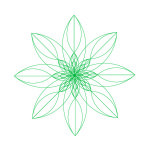 JEN DECICCO

House Manager
Jen brings over 15 years of experience managing venues and organizing festivals, concerts, and other events. Originally from the East Coast, Jen received her B.A. in Theatre and her M.A. in Higher Education Administration from Alfred University in New York.  For 11 years she lived in Boston, working as the Associate Director of Special Events for Berklee College of Music. Since relocating to the Bay Area in 2013, Jen has worked for several local music, film, and art festivals. When she isn't at the David Brower Center, Jen coordinates events at three different San Francisco museums. In her spare time, she enjoys vegan cooking, hiking, and animal activism.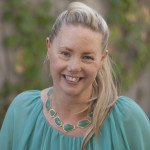 KERRY FIERO

House Manager
Kerry has worked in the music and production business for over 20 years. She has managed signed and independent music artists, worked on many recording projects, toured the US and internationally, managed venues, and booked and promoted countless events.  After leaving artist management in 2009, Kerry started Fiero Flair, a company that produces events to educate and inspire musicians and aspiring music business professionals. Kerry is a passionate supporter of 51Oakland, an organization working to get music and art into the curriculum of Oakland public schools, and is also an Adjunct Professor at San Francisco State University in the Music/Recording Industry Program and the Event Planning Program.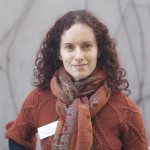 TATIANA GELFAND

House Manager
Tatiana brings over 10 years of experience managing events, stage managing, and assisting in the production of film festivals, performance showcases, ballets and more. She has worked in numerous off-off & off-Broadway productions in NYC. As a co-producer & event manager for Red Productions NYC, she helped put together various theater, music, and art events. In the Bay Area, she has supported film festivals, theater & electronic music productions, and founded the Soma Salon, a performing arts salon in San Francisco. When she's not at the Brower Center, Tatiana can be found teaching Pilates, creating theater, filming a web series, or hiking the boundless nature of California.
ALEX KEERD

Audio Visual Technician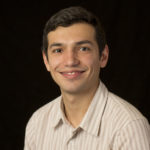 GARRETT LORIA

Audio Visual Technician
Garrett grew up in Orange County but has called the East Bay home since 2010 when he relocated to attend UC Berkeley. When not involved with behind-the-scenes event production, Garrett is on stage as a club, corporate, and special event DJ. His biggest passion, music, began at age five with piano lessons. He eventually launched an electronic music career after falling in love with underground dance DJing, music production, and studio recording. Garrett's expertise behind the soundboard and upbeat personality keep his events running smoothly, and his love for progressive art keeps Berkeley his favorite place to be.
Board of Directors
PETER K. BUCKLEY

Founder, President
PETER K. BUCKLEY initiated the David Brower Center, and has led as President since its inception. He co-founded the Center for Ecoliteracy in 1995 after a career as CEO of Esprit-Europe and Esprit-International, and an earlier career as an attorney in San Francisco. He is co-founder of Greenwood School, a K-8 school with an environmental emphasis, in Mill Valley, California. He also serves on the boards of Conservation Land Trust and Conservacion Patagonica.
ZENOBIA BARLOW

ZENOBIA BARLOW is the executive director and cofounder of the Center for Ecoliteracy. She has led the Center's grant making, educational, and publishing programs since its inception. A pioneer in creating models of education for sustainable living, she leads the Rethinking School Lunch, California Food for California Kids, and Smart by Nature initiatives. Barlow is coauthor of Ecoliterate: How Educators Are Cultivating Emotional, Social, and Ecological Intelligence (Jossey-Bass, 2012). She coedited Ecological Literacy: Educating Our Children for a Sustainable World (Sierra Club Books, 2005) and Ecoliteracy: Mapping the Terrain (Learning in the Real World, 2000). She serves on the board of directors of the David Brower Center and is a Fellow of the Post Carbon Institute. She also served on an international team of experts that advised the Bhutan government on integrating Gross National Happiness principles into education.
ADAM BERMAN

ADAM BERMAN is the Executive Director of Urban Adamah, a community farm and environmental education center in West Berkeley. Prior to founding Urban Adamah, Adam served as the Executive Director of the Isabella Freedman Jewish Retreat Center (2002-2008), a progressive Jewish retreat center and community in the Connecticut Berkshires. For three years (1996 – 1999), Adam served as the Director of the Teva Learning Center, the leading Jewish environmental education program in the United States. He holds an MBA from the University of California at Berkeley and a B.A in Environmental Studies from Brown University. He currently lives in Berkeley with his wife Deena and daughter Shira.
KENNETH DAVID BROWER

KENNETH DAVID BROWER is the oldest son of David Brower. His earliest memories are of following his father down various trails in the wild country of the American West. He is a free-lance writer specializing in environmental issues and the outdoors. He is a regular contributor to the Atlantic Monthly, Audubon, Smithsonian, various National Geographic publications, and other journals. He is the co-author of a half-dozen books and the author of 13 more, among them The Starship and the Canoe, Wake of the Whale, A Song for Satawal, Freeing Keiko: The Journey of a Killer Whale from 'Free Willy' to the Wild and most recently The Wildness Within: Remembering David Brower.
JOHN FLORES

Treasurer
JOHN FLORES has 30 years of administrative and managerial experience in municipal government. As City Manager of the city of Emeryville for 19 years, he was prominent in the long- and short-term planning of the city's future and instrumental in the redevelopment and cleanup of numerous toxic sites in that city. He was previously with the city of Oakland for 11 years, serving in increasingly responsible administrative roles leading to the position of Deputy City Manager. John has a masters degree in public administration from Golden Gate University and an undergraduate degree in social science from San Jose State University. In his retirement, he is active on several nonprofit boards in his favorite fields of education, environment, and the arts. A longtime Oakland resident, in 2015, John temporarily came out of retirement to serve as Interim City Administrator under new mayor Libby Schaaf.
JOHN A. KNOX

Secretary
JOHN A. KNOX is Executive Director Emeritus of Earth Island Institute. He began with Earth Island as a volunteer in 1984, and began serving as Executive Director in 1985. Having begun his environmental work at Friends of the Earth in the early '80s, John has had a key role in consolidating and expanding Earth Island's unique organizational model for growing environmental leadership, integrating public education and membership building with project development/sponsorship and youth leadership support. John received his B.A. in psychology from Antioch College in Ohio.
DAVID W. ORR

DAVID W. ORR is professor and chair of the Environmental Studies Program at Oberlin College. At Oberlin, he directed a collaboration of students, staff members and some of the most innovative designers and architects in the world. Together they designed and built the Environmental Studies Center, a building selected as one of 30 "milestone buildings in the 20th century" by the U.S. Department of Energy. He is a contributing editor to Conservation Biology, the author of The Last Refuge: Patriotism, Politics, and the Environment in an Age of Terror, The Nature of Design, Earth in Mind, and Ecological Literacy, and coeditor of The Global Predicament and The Campus and Environmental Responsibility.
DAVID PHILLIPS

DAVID PHILLIPS is Executive Director of the Earth Island Institute. He has served in that capacity since 1985. David specializes in international marine wildlife conservation, directing the Institute's International Marine Mammal Project, with staff in the US, Thailand, Mexico, Philippines, Costa Rica, Colombia, Ivory Coast and Italy. In 1995, David founded the Free Willy-Keiko Foundation, successfully overseeing an ambitious international campaign to attempt the first rescue, rehabilitation and release of an orca whale to its native habitat in Iceland. Mr. Phillips was a cum laude graduate in biology from Colorado College.
NANCY SKINNER

NANCY SKINNER was California's State Assemblymember, representing half of Alameda County and half of Contra Costa County in Assembly District 15, from 2008 to 2014. Prior to her election in 2008 to the State Legislature, Skinner worked internationally on climate issues. A founder of ICLEI-Local Governments for Sustainability, Skinner led ICLEI's Cities for Climate Protection program from 1993 to 2004. Her expertise in energy efficiency includes initiating the first citywide energy efficiency retrofit laws and the first municipally owned energy services company while she was a Councilmember in the City of Berkeley during the 1980s. As U.S. Director of the London-based Climate Group, Skinner worked with Fortune 500 companies and state, provincial, and national leaders to enact greenhouse gas reduction plans. Skinner passed legislation, Assembly Bill 758, to spearhead the first statewide program to achieve energy efficiency retrofits for all existing residential and commercial buildings. Skinner also authored groundbreaking energy storage legislation, Assembly Bill 2514, paving the way for California to meet its renewable energy goals. Her landmark pieces of legislation moved California's leadership on energy efficiency from gold to platinum.