Grades 9-12, Berkeley High School
How can powerful visuals change mindsets?
After weeks iterating and grappling with social justice issues, Gabriel Berent's graphic design students learned how the pervasiveness of plastic threatens all life—from soil microbes to the water we drink. Using infographic design, digital collage, and humor, their messages urge the viewer to re-think their use of plastic.
Hover to pause. Use left and right arrows to navigate.
Selected Artist Statements
"[Art activism] gives you a chance to speak your truth in an artistic and creative way, no matter your art level. Art has a way of touching people, and provoking change.
I want my art to make someone go within themselves to find change, I want it to make them feel like they are powerful enough to make a change."
– eliot perdue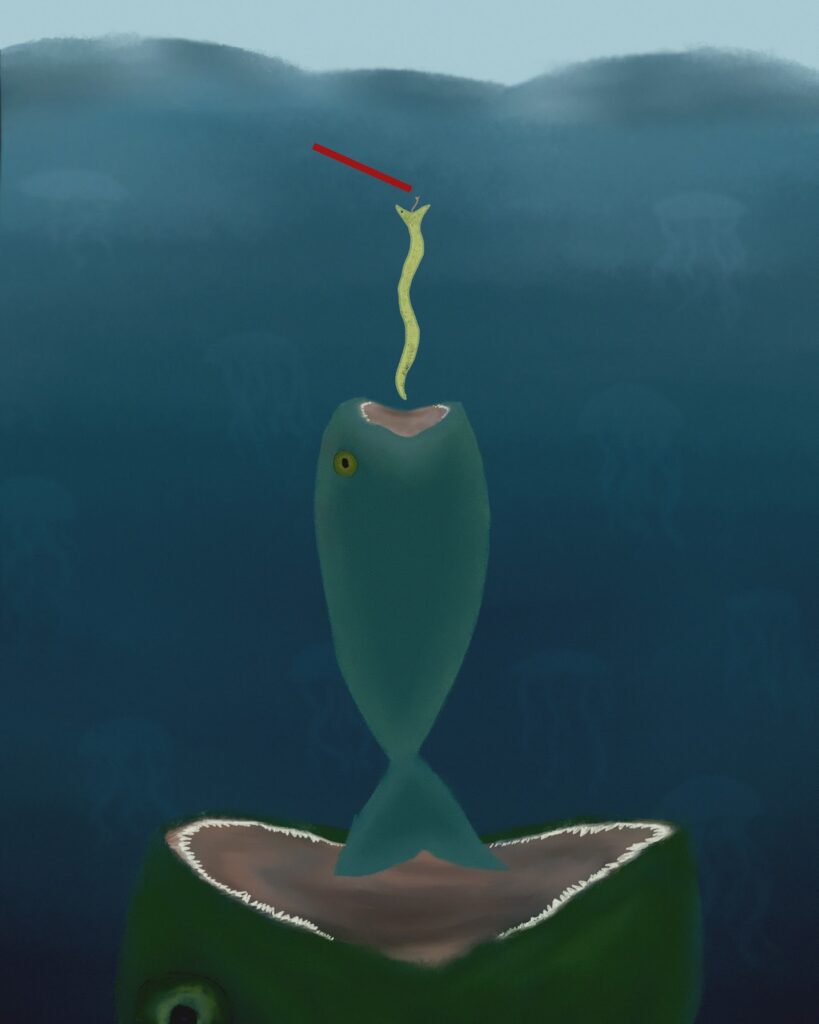 "I find the process of making art in and of itself therapeutic.
My utmost hope would be that politicians and corporations would put more effort into sustainability.
[Art activism is] the act of making art in hopes of inspiring change, and inspiring others to do the same."
– Rita Azul Huhndorf-Lima
"I realized how much waste is actually being created, and that even though we might try to reduce our waste, not enough people are trying to create change.
I hope that some people will take time to reflect on themselves and try and reduce the trash that they are producing."
– Charlotte Acevedo