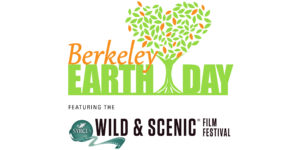 April 22, 2018
10 am - 6 pm
Berkeley Earth Day brings the Bay Area environmental community together to celebrate our vision for a sustainable future. Get inspired and connect with eco-minded comrades and learn how you can further reduce your impact on the planet and have fun doing it! This event features dozens of vendors sharing their delicious sustainable foods, eco-friendly products, and epic activism. 
Berkeley Earth Day is excited to feature the Wild & Scenic Film Fest. These films transform viewers to become committed activists, dedicated to saving our increasingly threatened planet and include an optional series of short films for children.
Please note that Berkeley Earth Day is a free event, but the Wild & Scenic film screenings require purchased tickets.