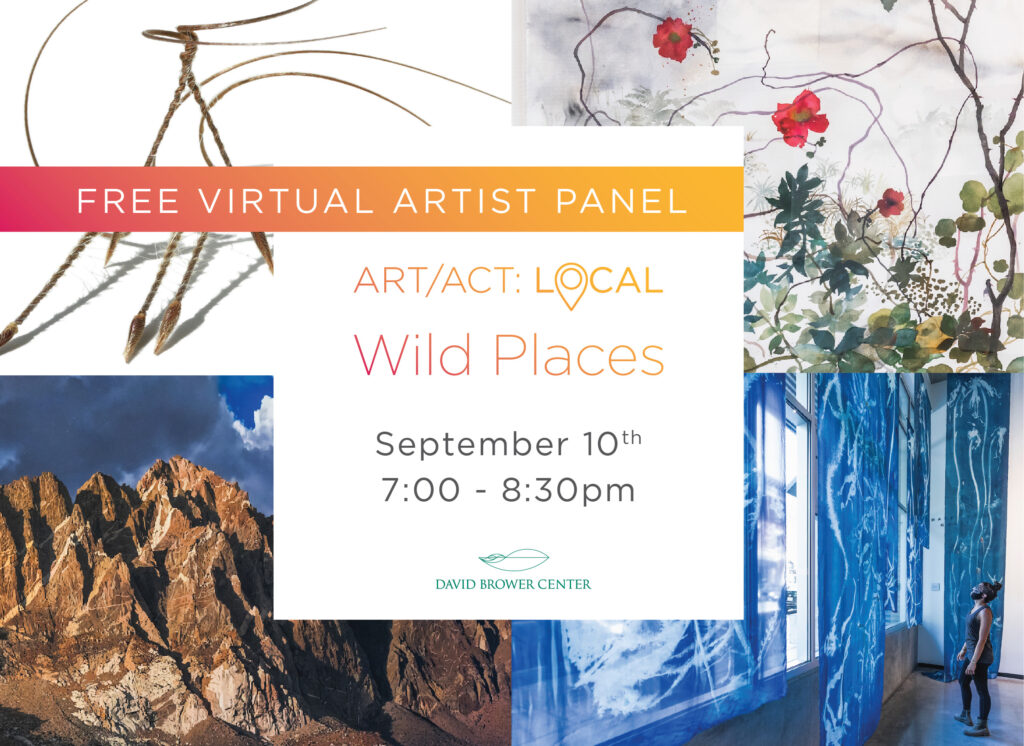 Four Bay Area artists are currently on view in "Art/Act: Local – Wild Places," where their work examines the importance of connecting people to wilderness. Hear from the artists Hagit Cohen, Ann Holsberry, Ellen Little, and Alan Sonneman in our first ever virtual artist panel!
The artists will be joined by community organizers who work in increasing access to wilderness: José González (Latino Outdoors) and Eric Aaholm (YES Nature to Neighborhoods). The panel will be moderated by Kate Campbell King from North Berkeley Wealth Management and will include a live Q&A. Before the panel, be sure to explore the digital exhibition.
Registration is required; receive login information by reserving your virtual seat here. This event is free and open to the public.