View our current exhibit—Planet or Plastic?—on view to Mar. 4, 2022.
Art/Act: Youth "Plastic Rebellion"
---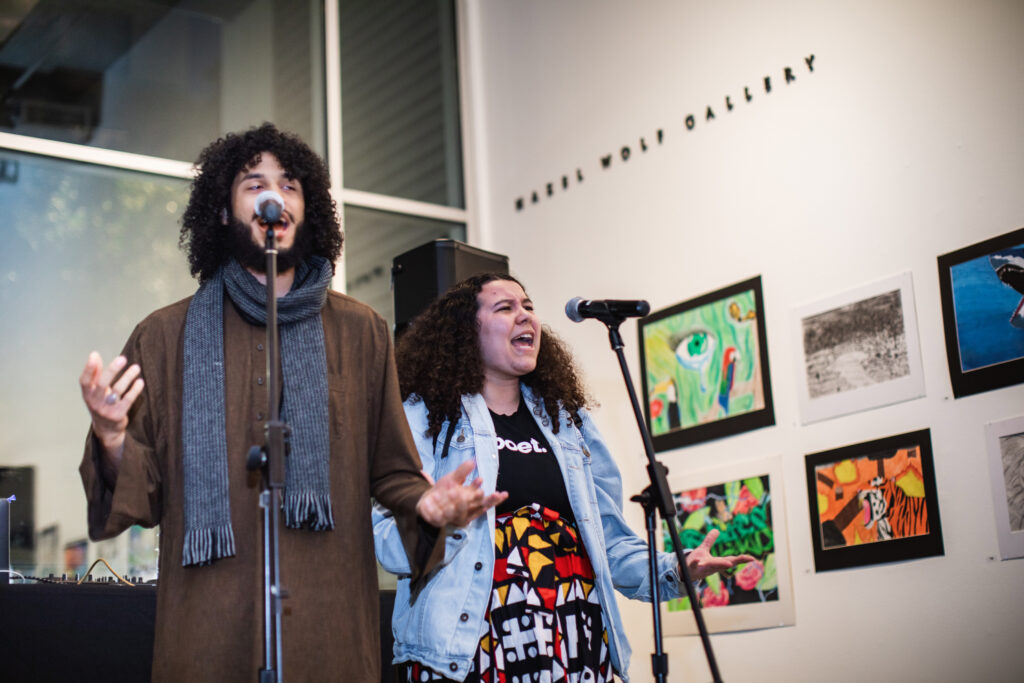 Art/Act: Youth – Plastic Rebellion opens Mar. 11, 2022.
It features over 120 pieces of original and provocative work by youth artists from Berkeley, Richmond, and Skyline High School in Oakland.
They express powerful perspectives on the plastic pollution crisis.
Poignant and urgent, their message is even more gripping as the inheritors of our environmental challenges and injustices today.
Come to be humbled, activated, and—more crucially—instilled with hope for the future.
"If we could take all the obsession with the personal, and personal judgment—and have people be concerned about the environment—what a different world we would live in."
— bell hooks
When we trust our youth with the full reality of the environmental and climate challenges we all face—they have so much to say and teach us.
They create works that inspire and activate.
They understand their power.
This is the goal of Art/Act: Youth.
On Students
Artist Educator and Co-founder of the program, Kimberley D'Adamo Green witnessed how "it's changed how students view themselves, taking their work more seriously as artists preparing for a professional show."
On Teachers
Teachers found their teaching "became more meaningful, as students push beyond creating art for art's sake," explains Jamie Treacy, director of Performing and Visual Arts Academy, Skyline High.
On Community
"Students get that the stakes are higher when people in the larger community are interacting with their work," says Rachel Kantor, Skyline Educator in the Visual and Performing Arts Pathway—and they "experience the ripple effects of that."
---
Help us meet our $5k match!

Empower youth artists to speak their truth and offer solutions to the environmental and climate challenges ahead.