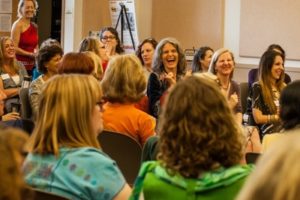 February 11, 2019
6:30 - 9:30 pm
Network your heart open...reserve your place in this spiritually-oriented gathering of women healers, coaches, and speakers. Make it an inspiring, rejuvenating evening out with just yourself, or bring colleagues, clients, or your entire women's circle!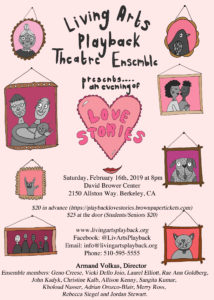 February 16, 2019
8 - 10 pm
$20 advance/$25 door |
RSVP
Come join us for a unique evening of improvisational storytelling! On this special evening of Playback Theatre, audience members are invited to share personal stories, feelings and responses on the theme of LOVE. The Living Arts Playback Theatre Ensemble is a troupe of improvisational actors and musicians who "play back" personal stories shared by audience members in ways that both honor and illuminate the original experience. The Ensemble produces performances, workshops, and events for personal, professional, and organizational growth.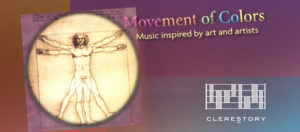 February 23, 2019
8 - 9:30 pm
Immerse yourself in the world of art, sculpture, and invention during Movement of Colors. This kaleidoscopic program connects to visual art through meditations on the works of Leonardo da Vinci, Michelangelo, Gerhard Richter, Paul Rubens and even Dr. Seuss—all of whom who have inspired (and perhaps been inspired by) the resonant sound of echoing choirs. The program includes masterworks by Victoria, Palestrina, Tallis, Gesualdo, Arvo Pärt, and Herbert Howells, and includes the inventive, epic tribute "Leonardo Dreams of His Flying Machine" by Eric Whitacre. Use code BROWER for a special ticket discount!