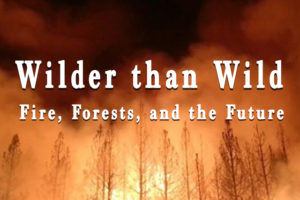 May 21, 2018
7 - 9 pm
Wilder than Wild is an hour-long documentary film about wildfires and climate change. This Bay Area premiere will be followed by a panel and Q & A with Berkeley City Councilmember Kate Harrison, UC Berkeley fire scientist Scott Stephens, Berkeley firefighter Mike Shuken, and filmmakers Kevin White and Stephen Most.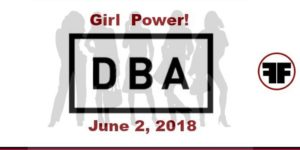 June 2, 2018
10 am - 5 pm
Established in 2013, the Girl Power! Women Working in the Music Industry Conference is rapidly becoming the epicenter for empowering women with the education, resources, and networking opportunities that are keys to career success in music.
The theme of the 2018 conference is Entrepreneurship. We have nicknamed this year Girl Power! DBA (doing business as). We will focus on understanding the entrepreneurial nature of the music business, the entrepreneurial spirit so mandatory in today's music business climate and empowering oneself with the skills, tools, and support to function optimally within this context. Girl Power! DBA will help women who work or desire to work in the music industry, do business, or do more or better business, in the capacity that best caters to their expertise. This is not just for entrepreneurs and independent contractors in the music & entertainment industries but will cover the most salient aspects of doing business for everyone from music artists to employees, to CEOs.
Kicking off the conference is our keynote Jodi Goodman, President of Live Nation Northern California.
For schedule, speaker info, and more: www.girlpowermusicconference.com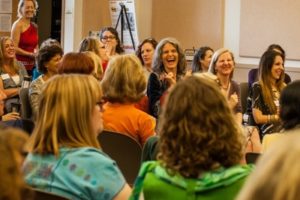 June 11, 2018
6:30 - 9:30 pm
Network your heart open...reserve your place in this spiritually-oriented gathering of women healers, coaches, and speakers. Make it an inspiring, rejuvenating evening out with just yourself, or bring colleagues, clients, or your entire women's circle!