"If we could take all the obsession with the personal, and personal judgment
—and have people be concerned about the environment—what a different world we would live in."
— bell hooks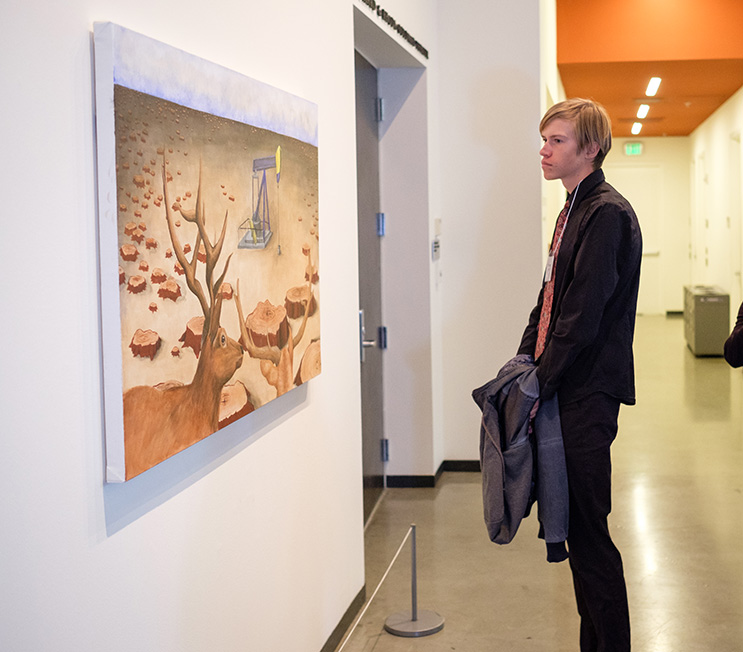 When we trust our youth with the full reality of the environmental and climate challenges we all face—they have much to say and teach us.
They create works that inspire & activate.
They understand their power & responsibility.
This is the goal of Art/Act: Youth. 
Hear from a former student
---
"I always look back to [the show] because it prepared me in general for art school and doing work
for other shows. I just feel it helped prepare me for the future—for an art career."
— Héctor Muñoz Guzmán, 2017 participant now professional artist
Héctor Muñoz Guzmán established his artist identity the day he saw his works on the concrete walls of the David Brower Center as a high school student in the Art/Act: Youth program in 2017.
As a Mexican-American mixed media painter and illustrator from South Berkeley, California, Héctor draws inspiration from everyday street life, Mexican culture, issues of race, and Catholicism. His scenes are filled with animated figures, whose exaggerated features emit drama and intensity. He completed his foundation year at Parsons School of Design before transferring to Rhode Island School of Design's painting program for one year.
Héctor now lives and works in Richmond, California. Contact him for hire, or view more of his work here.
---
Our Impact
---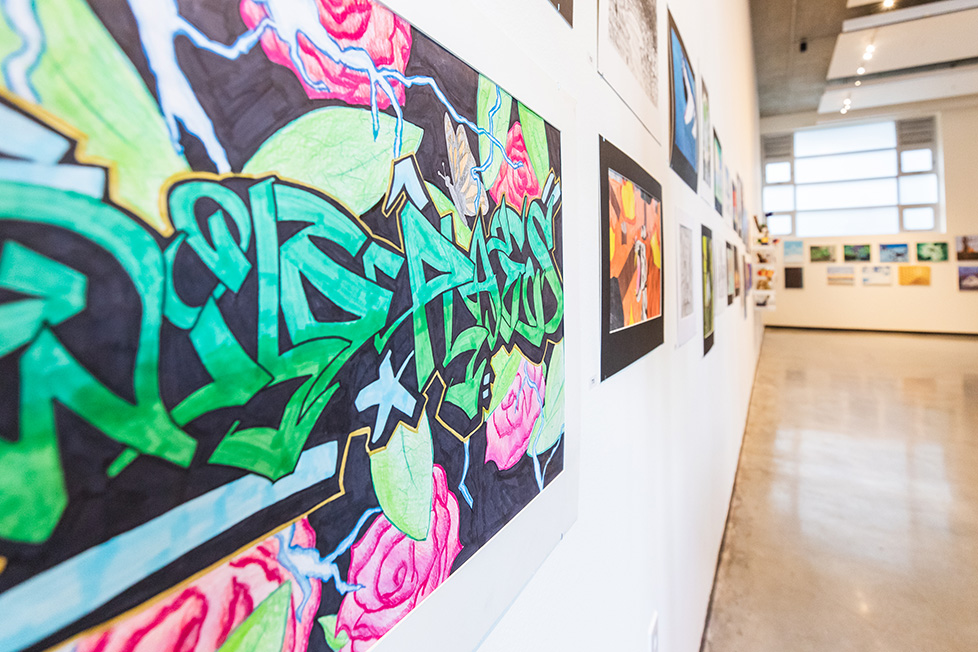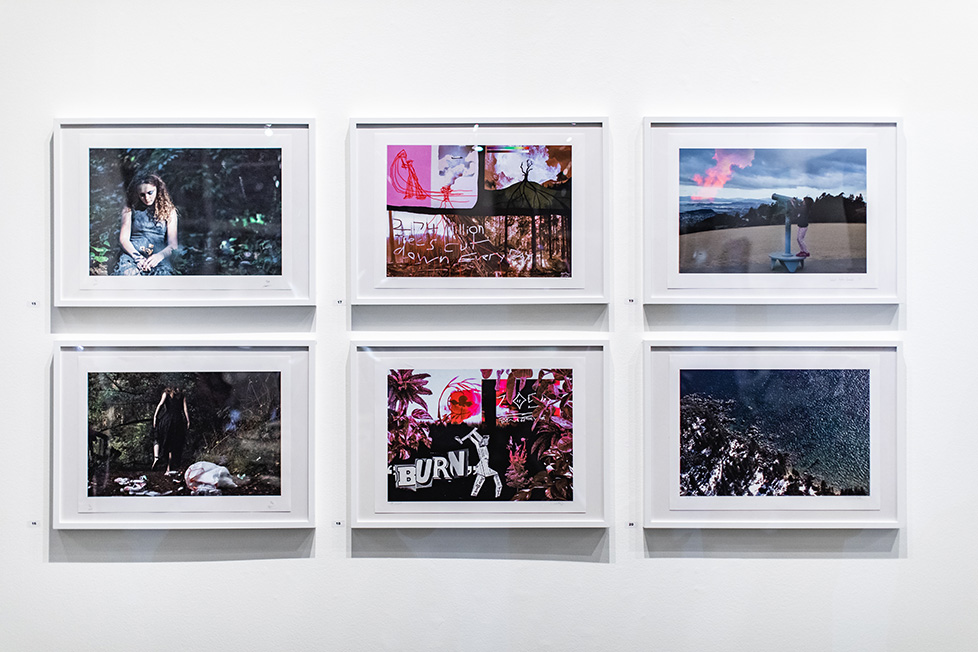 Students
Artist Educator and Co-founder of the program, Kimberley D'Adamo Green witnessed how "it's changed how students view themselves, taking their work more seriously as artists preparing for a professional show."
Teachers
Teachers found their teaching "became more meaningful, as students push beyond creating art for art's sake," explains Jamie Treacy, director of Performing and Visual Arts Academy, Skyline High.
Community
"Students get that the stakes are higher when people in the larger community are interacting with their work," says Rachel Kantor, Skyline Educator in the Visual and Performing Arts Pathway—and they "experience the ripple effects of that."
---
Help us make art happen!

Empower youth artists to express their truth and inspire solutions to the environmental and climate challenges ahead.