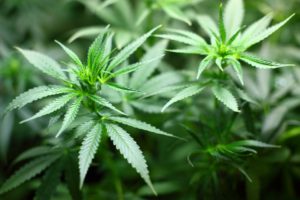 September 28, 2017
9:30 am - 1:00 pm
There is an increasing awareness that illegal cannabis operations are having negative impacts on many Bay Area public and private lands. They impact the environments where they are located, often introducing chemicals that harm plants and wildlife, diverting water from creeks and streams, and creating areas that are unsafe to manage. The statewide legalization of recreational cannabis could address issues like these in a number of ways. Land managers and government officials are working to determine what the future holds.
Join us at our Fall Gathering on Thursday, September 28, 2017 for what is sure to be a lively discussion on the implications of cannabis legalization for Bay Area lands. Our panelists are: Bill Keene, General Manager, Moderator, Sonoma County Agricultural Preservation and Open Space District; Hezekiah Allen, Executive Director, California Growers Association; Leslie Lew, Natural Resources Planner - Stewardship, Sonoma County Agricultural Preservation and Open Space District; Alfredo Arredondo, Legislative Consultant, Conservation Strategy Group
Doors open at 9:30 am, program starts at 10 am and there will be ample time for Q&A. Lunch will be served from 12-1pm.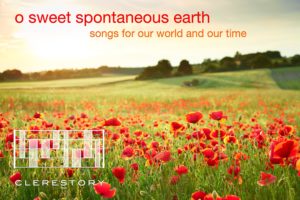 October 1, 2017
4 - 5:30 pm
Acclaimed nine-man choral ensemble Clerestory kicks off its season with o sweet spontaneous earth, a timely celebration of our planet and all of its creatures and bounty. The concert explores myriad poetic and musical depictions of nature, from lush Renaissance polyphony, to pastoral British ballads and deeply-rooted American folk tunes.
October 5, 2017
6 - 9 pm
Each year, we award the Seacology Prize to an indigenous islander for exceptional achievement in preserving the environment and culture of his or her home island. Winners receive $10,000 and are brought to the United States for this award ceremony.